SMARTER HOME AND GARDEN TOOLS
Our mission at HydroTech Products is to develop quality home and outdoor tools with innovative features that improve the experience of completing daily tasks. The Expandable Burst Proof Hose is the first solution in our assortment, designed to be the only hose you'll ever need. In the garden or at the campsite, HydroTech hoses allow you to water anything, anywhere.
Force Control
HydroTech Force Control is a patent pending technology that protects the hose from bursting or breaking. The Strain Relief Guard creates support for the hose connector, extending the bend radius and stability.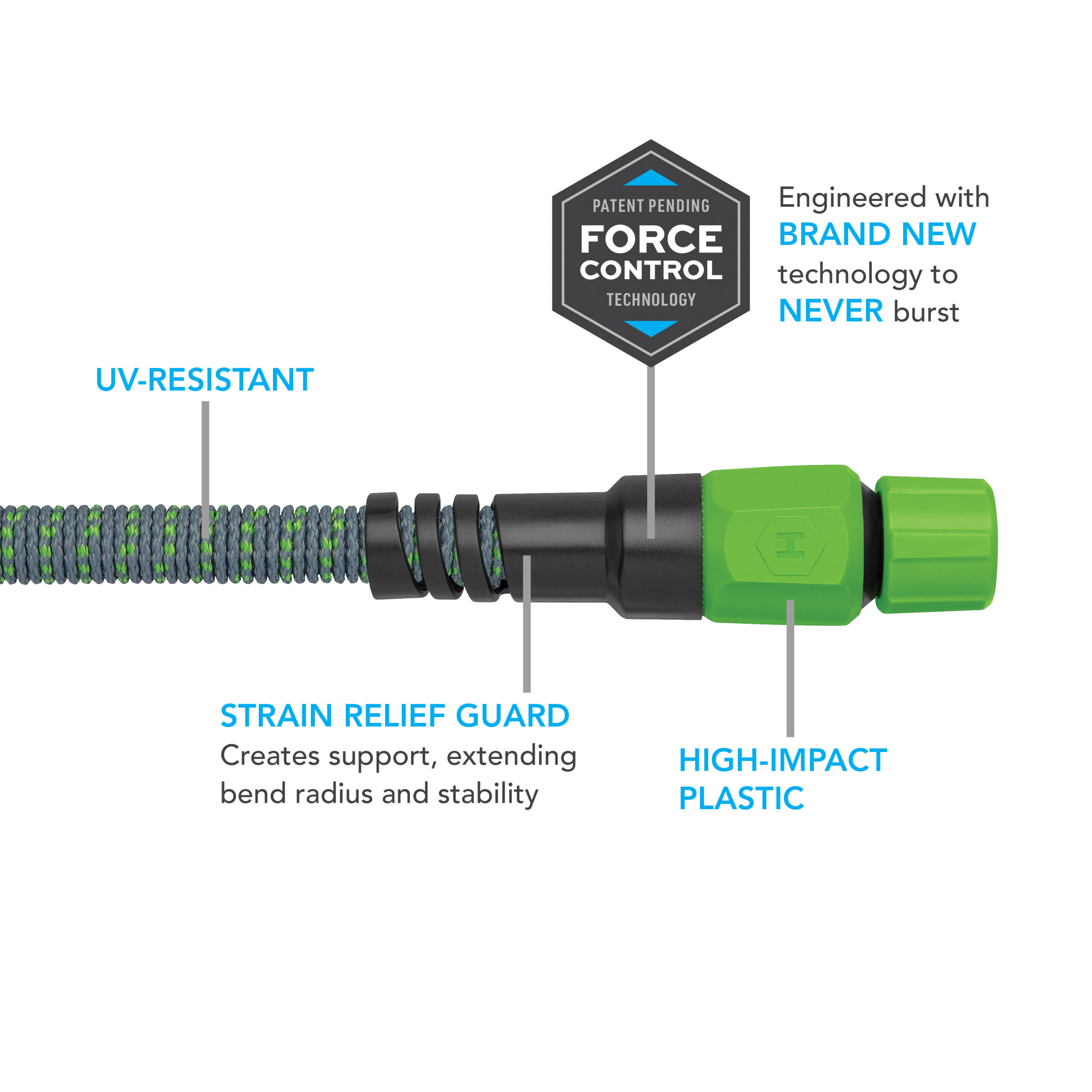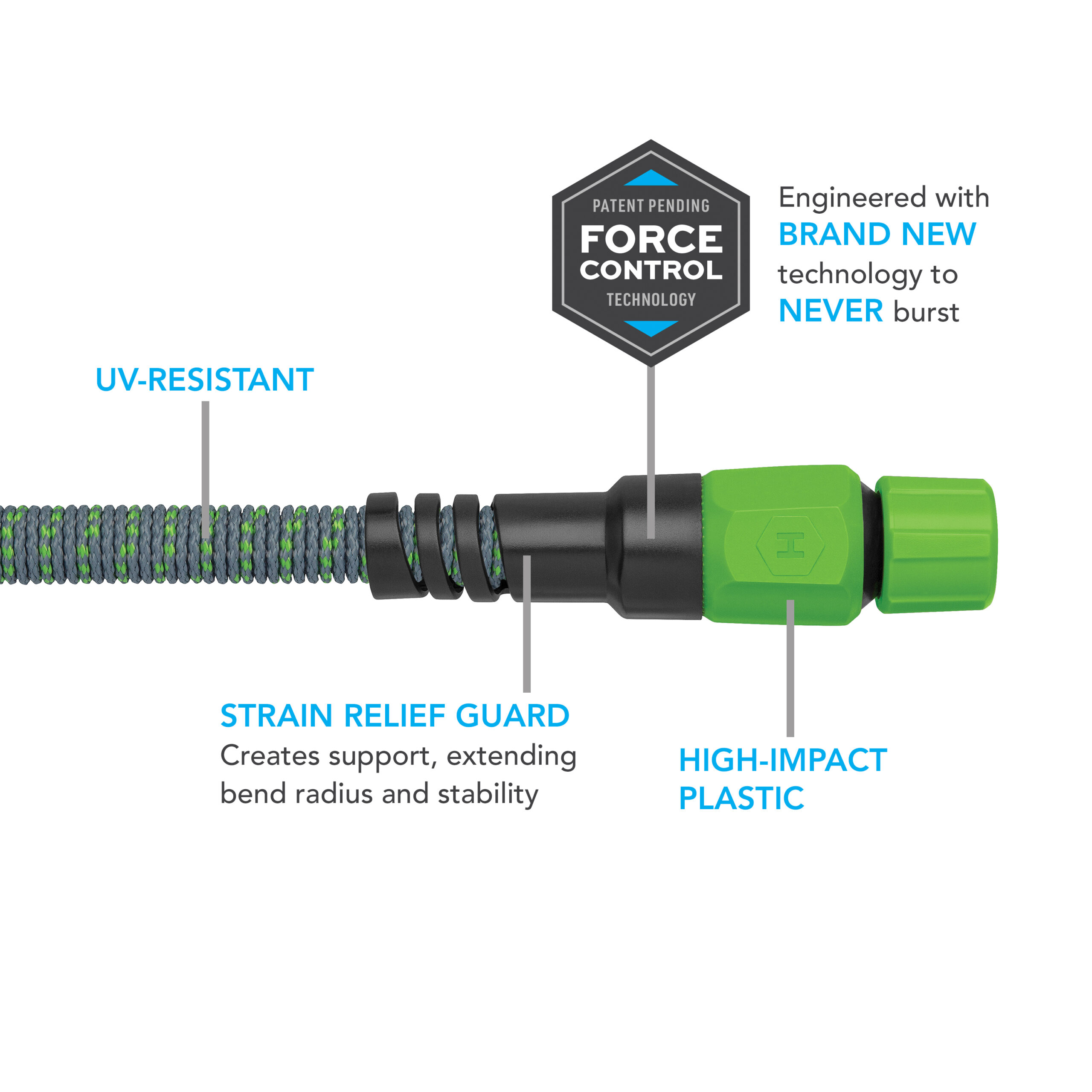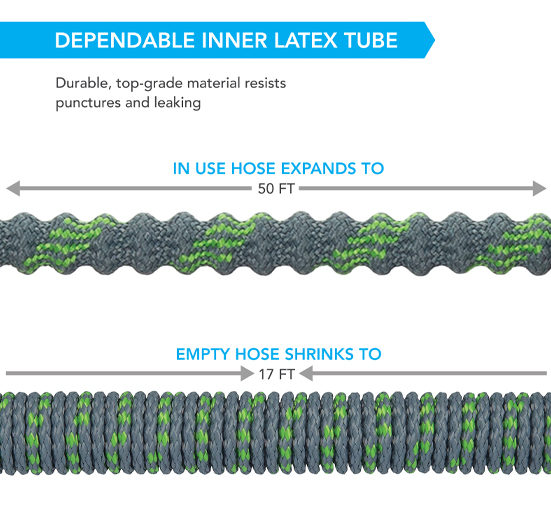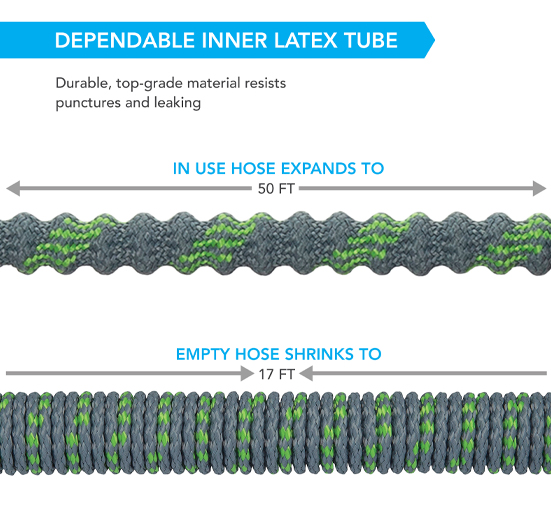 Expandable and Burst Proof
The 50' hose expands to 50' during use, and shrinks down to 17' when emptied. Durable, top-grade material resists punctures and leaking. The thick latex liner is an additional layer of protection that prevents tears and rips at the connection point.
Flow-Control Shutoff
Each hose includes a heavy-duty flow-control shut off valve. The brass resists rust, corrosion, and cracking The ¾" connector fits most nozzles, sprinklers and other watering accessories.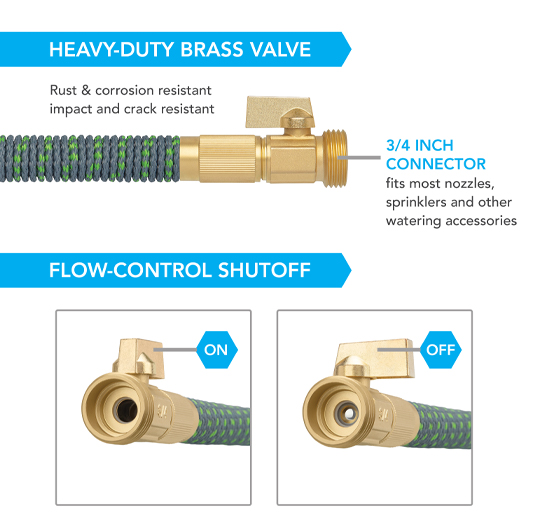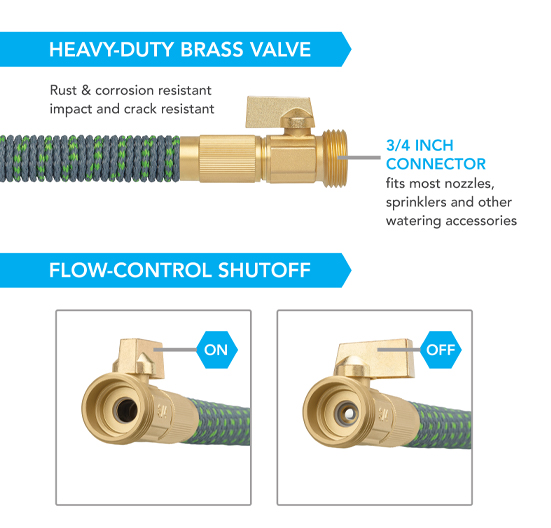 Coming Soon
Soon available in 25', 50', 75', and 100' lengths. HydroTech hoses are a convenient and dependable solution, backed by our 10-year warranty.